Hotel du Tonneau d'Or 1/2
Exhibit #20
Mathieu Clerc occupies room 201, on the second floor of the Hotel du Tonneau d'Or. The room is tidy and spacious. On the desk, a wallet in fake crocodile leaves the corner of a photo appearing. A young couple in front of a concert scene kiss languorously. At the back of the photo, one can read "M & C 06/2003, Fimu Festival, Belfort".
Exhibit #21
On the carpet, you notice piece of paper that has certainly fallen out of a pocket.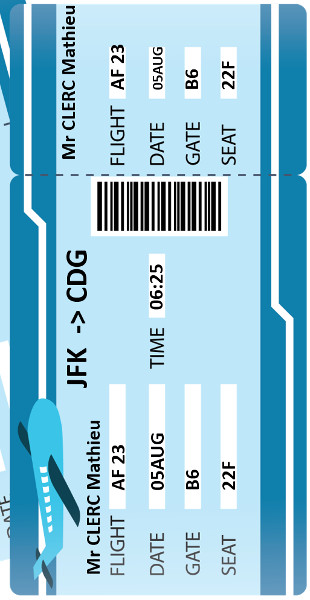 Exhibit #23
In the bin, amoung Cola's cans, a paper ball catches your attention. You clean it carefully. A letter sent back to the sender!