Mrs Bernard's Appartment 1/3
Exhibit #27
Ms. Bernard is asleep in the square next to the senior residence. Her purse is placed next to her, open, in the sight of all.
This is your chance! You look inside ... A wrinkled and torn letter on whihc one could had lost its temps.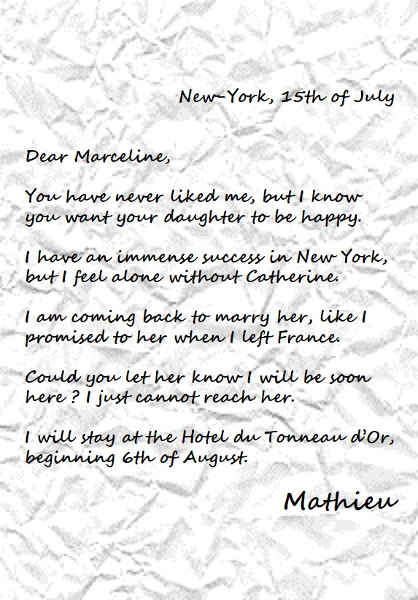 Exhibit #28
An old clipping of the local newspaper seems to have been forgotten for weeks at the bottom of Ms. Bernard's handbag.